MINIMALIST JEWELRY FOR THE MODERN COLLECTOR
Cielomar Jewelry features timeless collections that seek to elevate the everyday and tell the unique stories of our clients.
MEET CIELOMAR
FOUNDER & JEWELRY DESIGNER
A GLIMPSE INTO THE CUSTOM JEWELRY DESIGN PROCESS
WATCH VIDEO
CUSTOM JEWELRY
Interested in collaborating with me on a Custom Jewelry Design that celebrates your story, let's talk!
BOOK FREE CONSULTATION
CUSTOM GIFT BOX
Gift your loved one with a truly one-of-a-kind experience—the chance to tell their story through a unique custom design. 
ORDER GIFT BOX
About Cielomar Jewelry
A modern jewelry brand with a timeless, minimalist aesthetic, Cielomar Jewelry elevates the everyday with creative, thoughtful ready-to-wear pieces and custom-designed fine jewelry. Designed in Northern California using carefully curated, top quality materials, our jewelry reflects our love of storytelling and self-expression with distinctive, versatile designs that tell the unique stories of our clients.
OUR CUSTOM DESIGN PROCESS
Looking to custom design a piece of jewelry or refresh a family heirloom?
I would love to work with you to create that one-of-a-kind piece to celebrate an engagement, wedding, anniversary, birthday, or just to add to your personal collection. 
____________________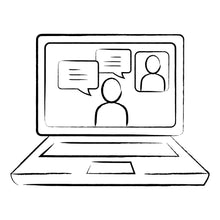 CONSULTATION
Let's get started…Share your vision with me! Submit your Custom Jewelry Design Inquiry and book your free virtual consultation to discuss design details.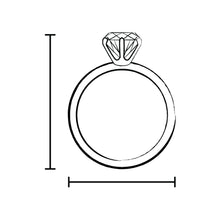 DESIGN
After a preliminary custom design deposit, the design process begins! I'll share sketches, metal choices, and gemstones for your approval.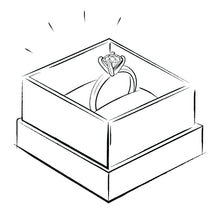 PRODUCTION & DELIVERY
Next, production begins! You'll receive visual updates throughout the process, and the finished piece will be shipped beautifully gift-wrapped and insured.
READY TO BEGIN THIS EXCITING JOURNEY?
To start your own Custom Jewelry Design or to learn more, just fill out the Custom Jewelry Design Inquiry form.
Questions about our shop?
Visit our FAQ page to learn about our Custom Jewelry, Payment Options, Shipping and More!
What Customers Are Saying
GARNET WEDDING RING
⭐️⭐️⭐️⭐️⭐️
"Cielomar is an absolute joy to work with. She has such an amazing eye and sense of style, and while she is detail-oriented and exact in her design and measurements, she also approaches her work with heart and intuition which makes for creating a perfect, beautiful, and heartfelt piece that you'll adore forever and always. I couldn't have chosen a better person to work with to create my ideal wedding ring!"
-Jen H.
ASSCHER CUT RING
⭐️⭐️⭐️⭐️⭐️
Working with Cielomar is an awesome experience. She recently helped design an engagement ring for my (now) fiancé. She listened to what I had in mind, gave great advice, and worked quickly. We had weekly design reviews. The final product came out beautifully and my fiancé is happy as well! I fully recommend working with Cielomar.
-Ryan E.
SALT & PEPPER RING SET
⭐️⭐️⭐️⭐️⭐️
"I had an idea of what I wanted, 2 rings that joined together, full of diamonds. I met with Cielomar and the rest is history! I let her know what I wanted and let her do the rest. She saw what I envisioned and made it come to life. My rings are everything I dreamed of and more! Thanks Cielomar for grasping my unfinished concept of a ring and creating these beauties!"
- Gretel